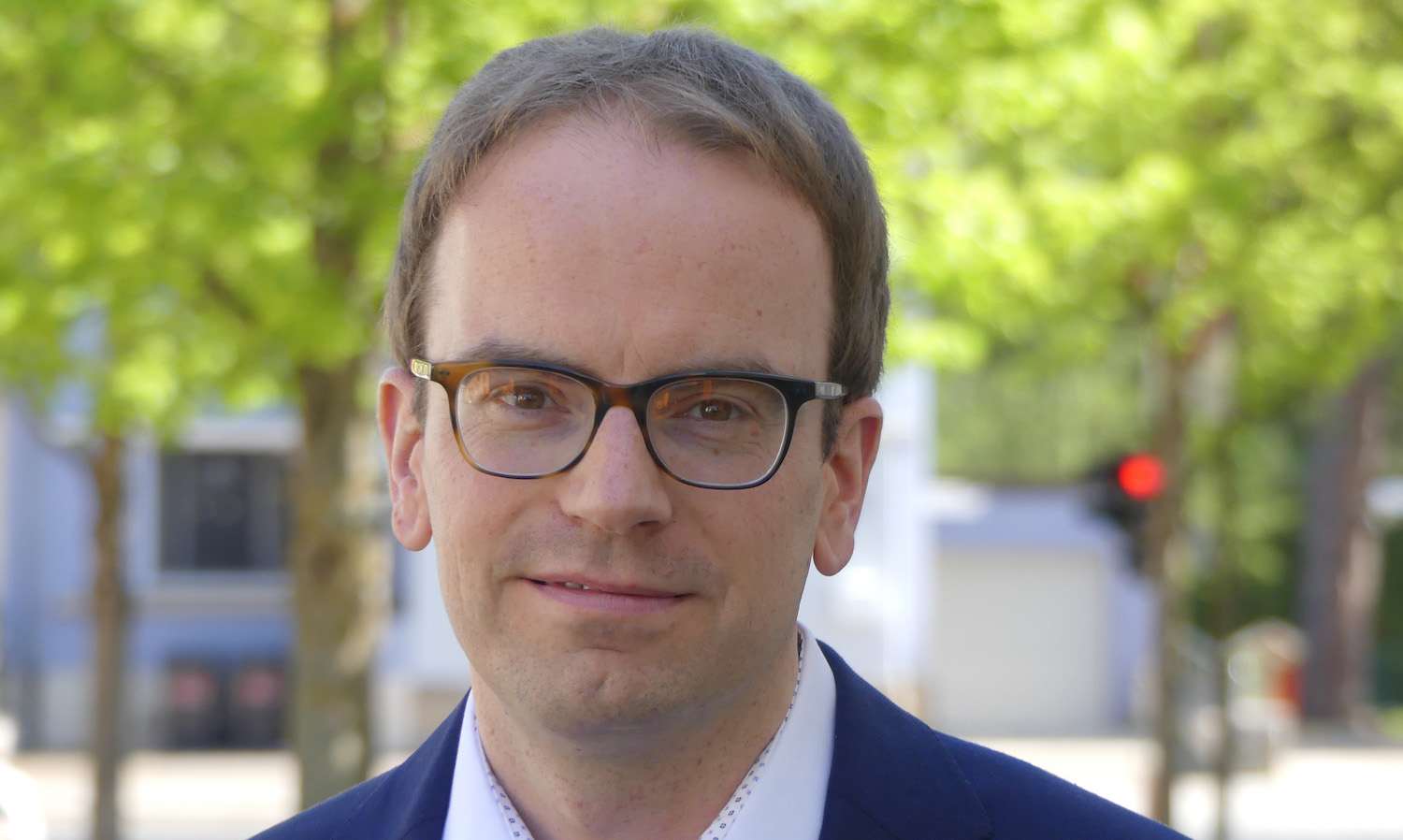 I am a...
Journalist in Luxembourg, writing about legal issues, economic affairs, universities, spectrum policy and historic preservation - especially for the Frankfurter Allgemeine Zeitung, Cicero, the Nordkurier and the Luxemburger Wort. Likewise, I formulate publications for Ministries in Luxembourg.
Freelancer for non-governmental organisations and industry associations, for whom I analyse regulatory plans of the European Union and observe developments in rulings of the European Court of Justice, inter alia for the Initiative "SOS - Save Our Spectrum" in cultural and creative industries.
Author of legal articles (NJW, myops, JURA, etc.) and textbooks, recently author of the "Introduction to Luxembourg Law" (JuS publication series on foreign law of the publisher C.H. Beck; jointly with Joao Nuno Soares Pereira). I also write German texts in simple and plain language.
Very happy with my decision to have married a Luxembourgian architect, have taken a few years of parental leave, and having sufficient time available for family activities until today.
I am committed to ...
Monument protection and building culture. As the Vice-President of "Sauvegarde du Patrimoine asbl", a non-profit organization dedicated to the preservation of historical buildings and monuments, I was invited by the Minister of Culture of Luxembourg to join a work group tasked with drafting a new monument protection law. I have been the responsible editor on three almanacs on monument conservation: "Monumentum - Respektvolle Erneuerung historischer Bausubstanz in Luxemburg und der Großregion". I also worked with Dr. Christina Mayer on a presentation of monument protection law in Europe and the countries of the European Union in the standard reference, "Handbuch Denkmalschutz und Denkmalpflege" (C. H. Beck Publishing House, Munich, 4th Edition). Other publications can be found, for example, in the "Revue Technique Luxembourgeoise éditée par l'Association Luxembourgeoise des Ingénieurs, Architectes et Industriels". I was the founder of the "Leerstandsmelder" (Vacancy Reporter) in Luxembourg and am an activist for the creation of living space, particularly through building redevelopment and refurbishment.
Transparency in the judicial system, particularly with regard to a publication requirement for court decisions. As a journalist of the F.A.Z., I had an intense exchange with the District Court of Munich and the Munich Public Prosecution Office on the publication of the judgment in the Hoeneß case. I published an essay on the subject titled "Der Anspruch auf Übermittlung von Abschriften strafgerichtlicher Entscheidungen" together with Prof. Holm Putzke in the weekly legal magazine, Neue Juristische Wochenschrift (NJW). The German Federal Constitutional Court has since established the requirement of transparency in a fundamental decision and referenced the essay in so doing.
Strengthening the democratic constitutional state and the reconciliation of past totalitarian regimes. I am therefore member of an organization that helps victims of the East German dictatorship. I have published various articles on jurisdiction and jurisprudence under the East German regime. It is my aim to inspire students for democracy, as a lecturer (for example at the Kehl University of Applied Sciences or the organizer of a first-time voter conference in Berlin); co-author of the Duden school publication on "Politics and Society" by the Bibliographical Institute & F. A. Brockhaus AG Mannheim (5th Edition) or; former seminar leader of the START foundation supporting highly talented pupils with a migrant background and member of the student parliament of the Humboldt University of Berlin. I have been called to join the selection committee of the Konrad Adenauer foundation tasked with granting study scholarships. For many years I have been part of a citizens' initiative that would like to have 18 March declared a national public holiday to commemorate the March Revolution of 1848.
I was in the ...
Private sector for six years at the media and IT group, Haufe-Lexware in Freiburg; first as head of the Business Development division, and then, as head of Communications for the entire Group, authorized company officer and member of the management. I was responsible for employees and revenue amounting to 10 million euros. At the same time I was also an Executive Board member of the ControllingWissen AG publishing company in Etterschlag near Munich. I qualified as a certified project manager in a career-integrated training programme with the highest attainable grade. My voluntary resignation resulted due to my move to Luxembourg.
Civil Service, as a speech writer of the State Prime Minister of North Rhine-Westphalia in Düsseldorf. In this function, I was also a member of the Board of Trustees of the Federal Institute for Population Research of the German Federal Statistical Office. My voluntary resignation resulted due to my move to the media and IT group Haufe-Lexware in Freiburg.
Before that I attended university and qualified for the office of judge. I read law in Bonn, Bangkok, Sydney and Berlin and graduated from my legal studies with distinction (First State Examination), majoring in the Philosophy and Theory of Law. I completed by doctorate (Dr. iur.) with distinction in Potsdam and Melbourne. Part of my doctoral thesis was distinguished by the Hayek Society. I completed my two-year legal preparatory service in Berlin and Jakarta (German-Indonesian Chamber of Industry and Commerce), as well as studying at the German University of Administrative Sciences Speyer, where I graduated as top of the class (among 502 students with the grade: "excellent").
Earlier I trained to be a journalist; before that was a soldier and even earlier the graduate of a Catholic grammar school. I was born in the summer of 1977 and I have been a Catholic ever since.
Contact
---
Je parle
lu / de / en / fr